Last week in my article 'Best Boss Ever', I reflected on the best boss that I have ever had within all my years of employment. This week I take a look at my time at Discovery inc, a creative powerhouse, and what I discovered while working there.
Disclaimer: I will start by saying I am not a TV person. My TV remains unplugged, unless it is being used for gaming (PS4, Switch etc) or for children's tv shows by my niece. I'll always pick watching the news, documentaries or factual shows over anything else, more often then not this is done on my iPad. So if you had told me that I would one day be working at a mass media company even one whose core operations are a group of non-scripted and factual television brands I wouldn't have believed you. I was that child that ran crying to her mother aged 3 after nursery, because her father had turned the channel when the news had been on and she'd been avidly watching. I am also the adult that will pick reading a book over watching a tv show every single time that I am given the choice. Whilst I had no doubt that my skill set was transferrable and I could do the job, I was apprehensive about working with television brands when I'd most likely not watched many of their shows.
During the final round of interviews, Susanna Dinnage (my future boss), asked me what TV shows I watched. I can remember thinking 'oh gosh this is it, you won't get the role', even as I answered honestly, "I don't really watch many TV Shows, I love to to watch the news and documentaries and a secret guilty pleasure of mine is Naked and Afraid , as it's amazing to see them overcome physical and mental battles".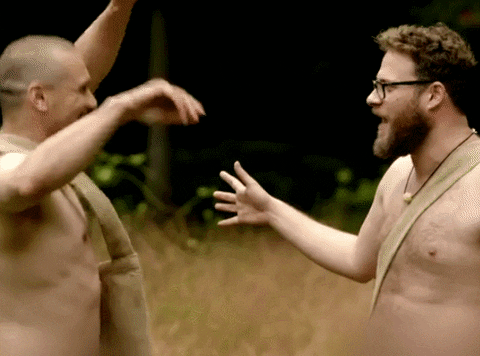 Fast forward and despite my many doubts, I started my first day at Discovery. One of the very first things I discovered, was how happy everyone was. This was very refreshing and unfortunately a unique experience for me within a corporate setting. I have never been more welcomed into a working space, company or situation so enthusiastically as I was at Discovery Inc. It would be easy to dismiss this as merely a side-effect of the role that I was working, however, having done this for over 10 years I can confidently say that it wasn't that at all. I am excellent with faces, but it takes me a little longer with names, and despite the many people stopping by my desk to introduce themselves being a lot to remember in the moment, I'd like to take this opportunity to thank you all for making my first day there so memorable and enjoyable. I have never felt more welcome, THANK YOU! I got to see first hand, that when people are happy, it makes for a happy working environment.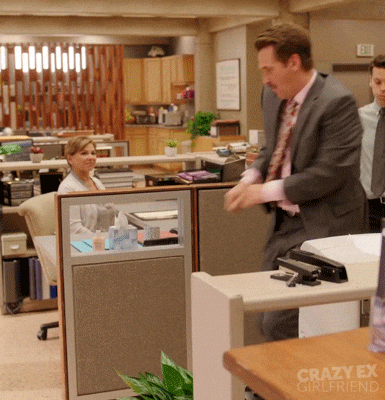 I have also worked in a wide range of industries and businesses and even at another media company (a story for another day) many of which imposed strict dress codes. I have worked in offices where the role specified that I couldn't wear my hair down if it was past my shoulders in length, leading me to cut mine as a result, because I refused to be dictated to daily over my hair. I have worked in offices where my choice of wardrobe would result in passive aggressive comments such as 'feeling the summer already?' Or 'new clothes, we haven't seen that here before.' The dress code at Discovery did not dictate any of this. In fact I didn't feel like there were any strict no no's. Of course I still dressed befitting the role I was working, but for the first time in my career, I wore jeans and converse to work on days when I had no meetings or external visitors. I can tell you that it made the biggest difference to my mood in the mornings not having to worry about my wardrobe choices and how they might be received in the workplace. I can also say that my work never suffered as a consequence of anything I wore and I hope that my former employer will agree.
Working for Susanna, I got to witness when passion, talent and excellence meets career. There wasn't a single person that I spoke to at Discovery that had anything negative to say about her as a person. Nor is there anything negative that I can say. Working for heads of companies, HNWI or people in high positions of responsibility is never easy. I won't even pretend that it is, and as someone that has worked for many people in those positions, I know that the responsibility they hold is a very heavy one. It can be easy to take that out on those around you, I have worked at places where EAs cried in side rooms at the end of the day and I myself have been in positions prior to Discovery that left me in tears. I didn't experience this with Susanna or at Discovery.
I joined the company after a car accident, that left me needing weekly physiotherapy and was taken on board with that knowledge, something other potential employers asked me to cancel in order to take on roles. A request for a day off in order to get my hair put into braids (it really takes a whole day) was met with enthusiasm and acceptance and is something I will likely never forget. Thank you Susanna for showcasing what love of a job is and for not only taking a chance on me but accepting me as I am.
However, the biggest thing I discovered working at Discovery, was that corporate doesn't cancel out creativity. If you have read my open letter to Jill Scott, you will know that I spent 10 years deep in writers block. I don't note this for sympathy, in fact I didn't even notice that it had even been nearly 10 years since I had written anything from the heart until I started working at Discovery. I call Discovery a creative powerhouse because it is one. Not just because of the nature of its business but mainly because of the people that it employs. For many there, a job is not just a job but in addition to that, many have creative 'side hustles' that they operate simultaneously. I don't often think of myself as a creative person, I remember the frustration my G.C.SE. art teacher felt as she proclaimed 'you can't draw or paint, what am I going to do with you?!' She was right, I couldn't draw or paint, but I still left school with an A grade in art G.C.S.E. I say this, because art is not one dimensional, I used sculpting and photography as my mediums and my gift with words helped explain what I was trying to portray. Like art, creativity is also not one dimensional. At Discovery I worked with actors, stylists, producers, and bakers etc. A whole plethora of talents, that Discovery fosters with internal events like it's showcase markets and employee resource groups such as the Multicultural alliance, Discovery pride, Environmental groups and Women's network group etc. They do entire days such as Discovery kids day and Discovery Impact day where once a year employees are invited to use their time for charitable causes like volunteering at old peoples home, community gardening etc.
My first experience of the talent, housed within Discovery was in fact with my predecessor in my role, Raya Dibbs, who was leaving Discovery to focus on her career as an actor. This wasn't the only example I got to see, and I was starkly reminded of my own creativity when a colleague needed a cake for her daughters sleepover and I offered to make the cake toppers, a talent I discovered years ago when my mum had forgotten to order a cake for my younger sisters 18th birthday party. I like decorating cakes but just like with my writing this was also something that I hadn't done in 10 years. I don't actually like or enjoy baking cakes, so another colleague who operated a business away from Discovery baking cakes did that. It was wonderful to see colleagues recognise and draw on others talents when need be and something I am sure still takes place now.
To conclude, I discovered a lot of things while working at Discovery Inc. too many to list in this article but I hope that you see that not only is it an amazing place to work but it is packed to the brim with amazing people too!
Special thanks goes to Micheal McMahon and Annet Barry for lending an ear whenever I had a need to vent. You will never know how valuable your friendship was and is to me. I miss the catch ups and Nandos moments and hope we can have more in the future, as well as a good catch up when I am back in England and Covid is over. Thank you to Asha Bogle for also lending your ear and expertise whenever I needed it, I always left your desk with a smile on my face and I really appreciate you. I'd like to also thank Sean Thomas and Maxim S. for all the assistance you both gave when I needed it on the IT front. We all know that it sometimes turned out to be a lot and I have no doubt that I fast became your number one customer. I want to say thank you for all the help you gave me, your assistance meant I was able to get my job done to the best of my ability and I really appreciated that. I'd also like to thank Alison Smith and Sarah Spalding for the friendship that they both gave me. I looked forwards to the times that I got to stop at their desks and also the moments when they stopped at mine.
I would be remiss, if I didn't mention Laureline Garcia-Bertaux, may she rest in peace. A fantastic and talented woman, who was a major part of my time at Discovery inc. Laureline, taught me how things are done at Discovery, and showed me how to use the Macbook Pro to ensure the presentations at the weekly meetings were as they should be. She was my connection to everyone and always knew who to point me in the direction of when I needed assistance that she couldn't personally help with. She covered my role anytime I was out of the office and when I had annual leave, accepting M&Ms and other sweet treats as tokens of my gratitude. But we didn't only talk about work stuff and I enjoyed learning about her love for dogs and Haley and Blake, our joint love of aqua fitness and her passion for film and the work she did away from Discovery as a producer. An integral part of my time at Discovery Inc. and someone whom I will always remember fondly.