Yesterday my mothers laptop auto-updated, and with that came a new layout and a different way of doing things. 
"Why do they have to keep changing it?!"
My mum proclaimed with total frustration. She wanted the screen the way that it was  before. The way that she is used to, irrespective of if there were improvements within the new style and layout.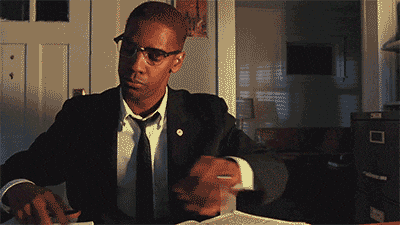 It had me reflecting on my own personal relationship with change. Its not been the easiest journey to travel. In fact it was one of the hardest lessons in life for me to accept, that regardless of anything I may or may not do, everything changes. I am a creature of habit and even as I strive to help change the world for the better, I must acknowledge that I take comfort in the familiar. For much of my adult life I chose to remain comfortable and not administer change where it was my choice. But you do not grow and progress by remaining in your comfort zone. I believe that there are lessons to learn in every experience, and that is not to say that they will be positive or well received.
When it comes to change, there a some distinct and specific ways in which people may react.According to Ken Blanchard there are seven common ways in which people react to change. JM Fisher's Process of Personal Transition, details eight ways in which people react to change: 
Anxiety – can I cope?
Happiness – at last something is going to change!
Fear – what impact will the change have on me?
Threat – the problem is bigger than I thought.
Guilt – are the past failings down to me?
Disillusionment – this is not for me so I'm leaving.
Acceptance – maybe things won't be so bad.
Excitement – I'm looking forward to the challenge.
It is often suggested that panic is the most common reaction, driven by the fear of the unknown. And for me that was often a gut reaction. My comfort meant that anything outside of that was not welcome. We have all had to go through much change in 2020, majority of which has been completely out of our control. The buzz phrase "new normal" is continuously volleyed about in reference to the current climate and the changes we are having to make as a result of the Covid-19 pandemic. Much of these changes has been met with a lot of resistance, with people not wanting to social distance, quarantine or wear masks. I have heard people proclaim that 'if it's not broke don't fix it', something I feel cannot be used in relation to a pandemic that shows no signs of stopping anytime soon.
I have learnt to look at change as a positive thing, you cannot win a race without moving forwards. If a caterpillar didn't change, then it wouldn't become a butterfly. And so, as I reflect on the unexpected changes that I have had to embrace this year I will leave you with some of my favourite change quotes.
*I WOULD ALSO URGE YOU TO HELP MAKE MAKE A POSITIVE CHANGE BY SIGNING THE PETITION BELOW:
Make black history a compulsory part of the national curriculum for all ages
"Change is inevitable. Growth is optional."- John Maxwell
"The people who are crazy enough to think they can change the world are the ones who do." – Steve Jobs
"If you can't change it, change your attitude." – Maya Angelou
"Just when I think I have learned the way to live, life changes." – Hugh Prather
"They always say time changes things, but you actually have to change them yourself." – Andy Warhol
"Education is the most powerful weapon which you can use to change the world." – Nelson Mandela
"The measure of intelligence is the ability to change" -Albert Einstein
"If you can't fly, then run. If you can't run, then walk. If you can't walk, then crawl. But whatever you do, you have to keep moving forward" -Martin Luther King Jr.