I am no stranger to the various nuances of racism in the UK. If you have read my PSA – In the words of Jay-Z…..Allow me to reintroduce myself! or my other article To be Black AND British…. you will have seen some examples of the the racism I have experienced during my childhood, youth and adulthood. 
But it was not until Boris Johnson became prime minister that someone shouted at me to 'go back to where I came from' in addition to various other racial slurs and profanities. I didn't know them, had never seen them before and was totally perplexed by someone being that angry at me merely because they disliked the colour of my skin. It was a vile and stupid statement to make given that I, as I headed to my daily spin class was less then 200 yards from the hospital I was born in. Far closer to where 'I came from' in the literal sense then the racist who shouted that command.
A racist country.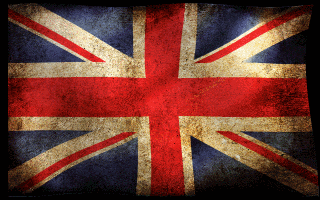 I don't need to see any figures or statistics to know that racism in the UK, while always present and prevalent has become more pronounced in recent years. The conservatives have repeatedly demonstrated through their choice of policies and actions and further lack of other policies and action that they do not value black or even many ethnic lives in the UK. Before, you jump in uproar at my confidently spoken statement, I will be providing you with examples in a series of articles called: A racist country, led by a racist prime minister.
Firstly, lets look at the Windrush scandal. The very fact that I was born in England and am a British Citizen is due to the post World War II practice, known as the Windrush, of recruiting people from the Caribbean by offering cheap transport via ship for anybody who wanted to come and work in the United Kingdom. The ship HMT Empire Windrush brought a group of 802 migrants to the port of Tilbury, near London, on 22 June 1948.
And there was plenty of opportunity for them to do so, both British rail and the National Health Service (NHS). Many others came after with Ceri Peach, a social geographer estimating that the number of West Indian born people in the UK grew from 15,000 in 1951 to 172,000 in 1961. My mother was one of the Windrush, coming over to England as a baby in 1958 with her grandmother and on her passport.
I'm sure you're now think 'how fantastic' and 'what a wonderful opportunity the UK government gave these people'. You should note that it was not a one way favour, the war left gaping holes in many industries and this was one solution that the government at the time had. However, as said before the UK is a racist country. Its no surprise that bringing people from the Caribbean to work was a solution the UK ran with, it is after all built on the backs of slavery, the commonwealth and the British empire. And the moment Britain started to look 'too Black' we saw the enactment of the Commonwealth Immigrants act in 1962 which restricted the entry of immigrants. We the saw the introduction of further restrictions in 1972 whereby only holders of work permits, or people with parents or grandparents born in the United Kingdom, could gain entry. This effectively drastically slowly the deluge of immigrants from the commonwealth. My father came over to the UK in 1973 on one of those work permits to work for the NHS.
Fast forward to 2018 and the Windrush generation, one which should have been celebrated for the assistance that they gave the UK post World War II was instead embroiled in a scandal. Newspapers and television broadcasts across the UK and the world were reporting on British political scandal concerning people who were wrongly detained, denied legal rights, threatened with deportation, and, in at least 83 cases,wrongly deported from the UK by the Home Office. Many of these had come over as young children on their parents or grandparents passports and had never lived anywhere but the UK. Much of this was attributed back to the then Prime Minister, another alleged racist and Conservative party member who had fostered a 'hostile environment policy' during her tenure as Home secretary. Consequences of the scandal led to the resignation of then 2018 Home secretary Amber Rudd and the appointment of Sajid Javid as her successor.
But the scandal goes much deeper then anyone could imagine. The 1948, British Nationality Act, gave citizen of the United Kingdom and Colonies status and the right of settlement in the UK to everyone who was at that time a British subject by virtue of having been born in a British colony. This act, combined with the advertisements and encouragements of the UK government and the subsequent Windrush drive saw a spike in immigration from the Caribbean. Teresa May, while Home Secretary, was found by the March 2020 independent 'Windrush Lessons Learned Review' to have acted with 'ignorance and thoughtlessness' and that the Windrush Scandal had been both 'foreseeable and avoidable'. It further found that immigration regulations were tightened "with complete disregard for the Windrush generation", and that officials had made "irrational" demands for multiple documents to establish residency rights.
The Windrush scandal wasn't a rash instant issue, but rather a slow burning one that had seen the home office receive warnings as far back as 2013 after their contractor Capita was reported to sending correspondence to many older Caribbean born citizens informing them incorrectly that they had no right to be in the UK and treating the as illegal immigrants.
Furthermore the Home Affairs Select Committee issued a report in January 2018, with findings that the hostile environment policies were unclear, and threatened and practised deportations happening as a result of "inaccurate and untested" information. The Independent newspaper in its article Britain's immigration system 'too open to error', MPs warn further examined the failings of the Home Office and also reported that more than 60 MPs, academics and campaign groups wrote an open letter to Amber Rudd urging the Government to halt the "inhumane" policy, citing the Home Office's "poor track record" of dealing with complaints and appeals in a timely manner. The scandal drew mass press coverage with the Home Office agencies being accused of operating a "guilty until proven innocent" and "deport first, appeal later" regime; of targeting the weakest groups, particularly those from the Caribbean.
Many papers like the guardian in their article, 'It's inhumane': the Windrush victims who have lost jobs, homes and loved ones put faces to the many names of those victimised under the policy. The public saw many more accusations against the government arise including accusations that they knew about the negative impacts that their 'hostile environment policy' was having on the Windrush immigrants and they chose to wilfully ignore it. On 16 April 2018, whilst in the House of Commons David Lammy MP challenged Amber Rudd to provide data on how many had lost their jobs or homes, been denied medical care, or been detained or deported wrongly. In May of the same year a motion was introduced by the opposition Labour Party to force the government to release documents to the Home Affairs Select Committee concerning its handling of cases involving people who came to the UK from Commonwealth countries between 1948 and the 1970s. Unfortunately but not surprisingly this motion was defeated by 316 votes to 221.
As is common practise in the UK when it comes to its institutional racism, we saw the release of more reports, with the Human Rights Select Committee publishing a 'damning; report in June 2018, on the exercise of powers by immigration officials. Harriet Harman MP and chair of the committee accused immigration officials of being "out of control", and the Home Office of being a "law unto itself". The Home Affairs Select Committee also published a rather critical report in July 2018, noted that without radical reform, the Windrush Scandal will be seen again and called for many recommendations.
However, like prior reports this one left many gaps and unanswered questions and Shadow Home Secretary Diane Abbott said it was a "disgrace" that the government had not yet published "a clear plan for compensation" for Windrush cases and that it had refused to institute a hardship fund, "even for people who have been made homeless or unemployed by their policies".
Despite all the reports, recommendations, negative press and spotlight on the scandal, it emerged in February 2019 that the Home Office fully intended to continue with its deportations and Javid, attempting to justify said deportations as being people guilty of "very serious crimes … like rape and murder, firearms offences and drug-trafficking", but the claim was rebutted by the Home Office and was criticised by commentators as inaccurate and potentially detrimental to the futures of the deportees. In response, Jamaica's high commission called for a halt of all deportations until the Home Office published all its investigations into the Windrush scandal. On 23 April 2018, Rudd announced that compensation would be given to those affected and, in future, fees and language tests for citizenship applicants would be waived for this group.Theresa May also apologised for the "anxiety caused" at a meeting with twelve Caribbean leaders, though she was unable to tell them "definitively" whether anyone had been wrongly deported.
At present, the Guardian Newspaper reports Windrush scandal: only 60 victims given compensation so far. I helped my mother a member of the Windrush generation, apply for compensation, only for the Home Office to write to her requesting a long list of evidence, much of which they know will be difficult to provide and that she report to them to provide biometrics. As a now British Citizen, she did not need to do any of what they were unfairly requesting leading me to have the belief that the compensation scheme is no more then another avenue that the Home Office intends to use to target remaining Windrush immigrants.
There are no levels to racism as far as i am concerned, you can't justify any of it with the excuse that's there's worse out there. You are either racist or you are not. The policies enacted by the Home Office, and its practices of destroying paper work actively led to the unfair and prejudicial treatment if Windrush Immigrants. A scandal that received more recent publicity with the BBC docu-drama Sitting in Limbo, which not only reaffirmed the unfair suffering of many of the Windrush generation and put a face to it all.