Yesterday I touched on the fact that I would rather list everything that I don't eat then call myself a Vegan, in my article 'Oh so you're a Vegan…'. It makes sense, because my journey into Veganism did not begin with the desire and intention to save the world.
The reality is outside of the Vegan community, it is others that give me the Vegan label. I really did just list everything that I don't eat for the longest time.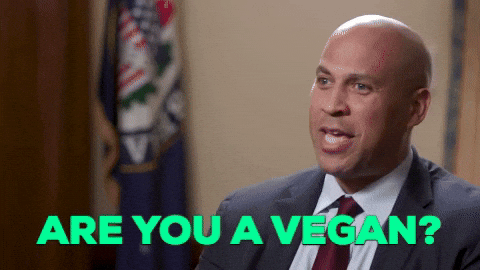 According to the Collins dictionary, Veganism is "the adherence to a vegan diet". So if I was to base my classification off of that, I am at least following Veganism. However, others may argue that its bigger than just what you consume. According to Merriam-Webster, " a strict vegetarian who consumes no food (such as meat, eggs, or dairy products) that comes from animals also : one who abstains from using animal products (such as leather)". This requires a little more of a person then just what they eat. It goes into the lifestyle choices that one makes. So do I adhere to that? The short answer is yes. In recent years I have made a conscious effort to check the labels of products I use. What may have started out as necessity for health and quality of life has expanded to mean more to me. It matters to me now that if i'm using a product, it has the Vegan trademark and that products are therefore free from animal ingredients and animal testing. My issues with Vegans, and why I'll often distance myself from being labelled as one is their desire to police other Vegans and the militance they use to Police those that don't adhere to the same diet and lifestyle as them. Anyone who knows me, knows that I don't force it on anyone. You can bring a horse to water, but you cannot make it drink and I fully follow that practise. If anyone asks my opinion on it, I'll share where my thoughts lie but you won't find me trying to force anyone into it. It has been wonderful to see my friends reduce their meat consumption over the years and also approach me for Vegan recipes of their own accord. You can do more with love then you can ever do with hate. Would I prefer all my loved ones to be Vegan? Certainly. My brother knew whenever he came to my flat that he was getting a Vegan meal because that's what I eat. I can remember watching episodes of shows like Come Dine with Me, where when the host has been Vegan, they've cooked meat to make their guests more 'comfortable'. You won't catch me doing that. The other month I proclaimed to my friends that I can't marry a meat-eater, I was called extra, and I can see why it would seem that way until you take into consideration all my reasons around it. I won't list them here but its a big part of my life and I would like whoever I end up with to share that part of my life with me.
According to the Vegan society 'Veganism is a way of living which seeks to exclude, as far as is possible and practicable, all forms of exploitation of, and cruelty to, animals for food, clothing or any other purpose.' Thats right, 'as far as is possible and practicable', this is a definition that definitely applies to me.
When I first gave up the consumption of all animal products, I was ignorant to much of the food practises involved in the preparation. I was aware of battery farms, was adamant that animal milk is for animals and not Humans. It's strange that Humans are the only mammals that consume the milk from species not their own. The more I would learn the more it would confirm in my mind that I was on the right course for both myself and the planet. I always say that if one thing doesn't change, then nothing will. I might only be one person, but all of those singular people doing their bit eventually adds up when numbers are combined.
I am not an animal person, in all honesty, they scare me. Whilst fear is irrational, I have always been wary of animals due to my inability to communicate with them and know what they are thinking. In my youth a friend got bitten by a dog intent on attacking me after he stepped in front of me. My fear of dogs is therefore less irrational and more based on experience. Before you make any further assumptions about me, you should know that I am no less wary of humans. While I am not an animal person, I am equally not a human person either. I do not agree with the idea of having pets, especially if you live in flat or don't have the means to make that animals life as spectacular as can be. They can't tell you if they are unhappy though, so its up to you as their owner to ensure you are doing the most. Many people fall in love with the idea of having a pet, and when faced with the reality not matching the dream, send their pets off to pounds. I'd rather no-one keep pets than that, but if you are a potential future pet owner, I would suggest not heading for a breeder but getting your animal from a rescue centre instead.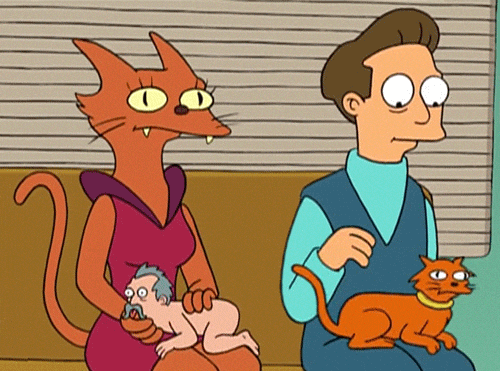 By that same measure I am not a fan of Zoos unless they are actively contributing to the conservation effort. I hate that the new norm for many holidays is to be pictured with a declawed tiger, on the back of an elephant or something similar. I love animals in the wild, I believe the only interference that should come from humans is ensuring that we don't lose any more species to extinction. Like many of you I watched the Netflix series Tiger King: Murder, Mayhem and Madness. I would have liked to have seen these 'zoo owners' prosecuted for their crimes to animals, illegal breeding of tigers and full on animal cruelty. You won't catch me signing a petition to free Joe Exotic and I genuinely hope that they lock Carole Baskin and all the other big cat owners up soon too.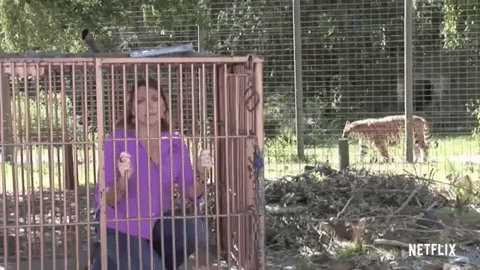 Back to the Vegan society's definition of Veganism, and we look at the line to 'all forms of exploitation of, and cruelty to, animals for food, clothing or any other purpose.' As I said before, I love all animals in the wild. A few years ago, on one of my annual Easter trips to Grenada, I told my dad I wanted to take a trip up to Grand Etang to see the monkeys. These monkeys are wild. They roam free in the rain forrest unencumbered and are protected by local laws. There's not guarantee that they will come out of the trees and see you but some give in to the lure of an easy dinner, an offering of some bananas. Looking back, I question if this was exploitation but the monkeys are wild and free to come and go as they please. I was probably more scared then the monkey that decided it wanted to sit on my head to eat the banana that I gave it.
I love all animals in the wild. I hope that future generations understand the importance of them getting to stay in their own natural habitats, with minimal to no interference from humans. So whilst I abhor animal cruelty I must speak up when I see people hunting and killing endangered animals for sport. Last years winter love island over on ITV saw a contestant named Ollie Williams outed for being a trophy hunter. If there's anything I hate more its the hunting of animals for trophy. Ollie's twitter bio states that he is a staunch conservative, I miss-classified him as a racist because of this, and with no proof I retracted that statement and apologised. But given that I now had his attention, I felt it was important to address his status as a trophy hunter despite papers like The Sun printing article where Ollie claimed not to be. The Mirror also published an article on this entitled 'Love Island's Ollie Williams denies trophy hunting in defiant statement'. However, pictures don't lie, and Ollie deleting the evidence of his trophy hunting actions from his instagram did not make them disappear all together. Once on the internet always on the internet.
My Twitter argument with Ollie saw him attempt to threaten me with the notion that I will get my 'fingers burnt', and I would like to take this opportunity to remind him that he courted fame when he went on a national television show.
My argument with Ollie fast saw him changing his tune to state that hunting is important to 'the survival of many African species'. It made me wonder what did Africa do before Ollie was born and embarked onto the continent as a white saviour.
I would have been more inclined to believe Ollie's sentiment that by killing and posing with the bodies of animals he was acting on the greater good had he not been exposed by the metro newspaper in March 2020 in the article, 'Love Islands Ollie Williams shoots venison after denying Trophy hunting claims'. In an instagram post captioned 'Hunting wild venison: my kind of stockpiling' Ollie can be seen hunting Deer. In todays climate, you do not need to hunt for food, with the exception of indigenous tribes who live off the land, it is not necessary. The Guardian newspaper reported that 'UK householders throw away 34,000 tonnes of beef every year' in their article, UK households wasting 34,000 tonnes of beef each year. That article is now 4 years old and I imagine we waste even more food per annum now than we did then.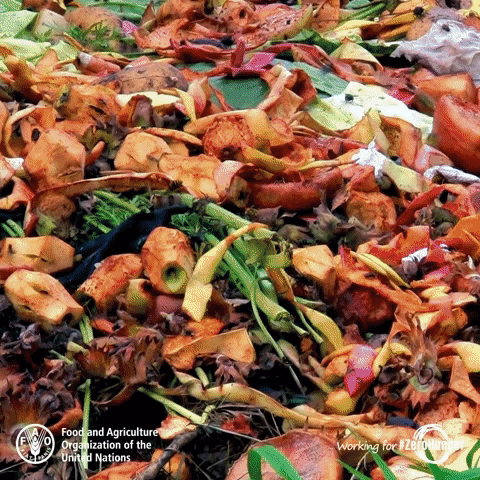 I will always actively confront those that I see practising animal cruelty. Hunting of animals is not needed today and those that do it, do it for sport alone. Activities such as clay pigeon shooting can be done instead to tackle those desires. To conclude, whilst I may not have started out as a person concerned with the right of animals, know that I care. I will not sit by blind to the practices of animal cruelty. If you ever thought that I would then you should know this: Today I'm one of THOSE Vegans!